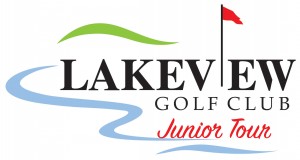 The Lakeview Junior Tour is a season long tournament series for players ages 8-17. The mission is to provide a friendly tournament experience that focuses on having fun, developing skills, and gaining experience. The end goal of the program is to help junior golfers transition into a more competitive environment, if they desire.
Players will be awarded points for achievements, sportsmanship, and improvement culminating with a season ending awards ceremony.
All Junior Tour division winners will also be crowned Lakeview Junior Club Champions.
General Information
Lakeview Junior Tour (LJT) membership fee is $30.
Each tournament entry fee for LJT members is $15-$25 (depending on division) and $45 for non-members
Deadline to enter is 2 days prior to each event.
Max/min participation levels may apply.
Players can register for an event at any date prior to its deadline.
Contact John Rogers at john.rogers.golf@gmail.com to withdraw from a registered tournament or to ask further questions.
2023 Lakeview Junior Tour Schedule
May 13 — 3:00 (9-hole)
May 28 — 1:00
June 9 — 2:00 (9-hole)
June 18 — 1:00
June 26 — 1:00
July 2 — 3:00 (9-hole)
July 14 — 1:00
August 6 — 1:00 (Championship)
August 13 — 3:00 (9-holes – Family Outing)
How to Register