ASK ABOUT OUR MONDAY NIGHT LEAGUES!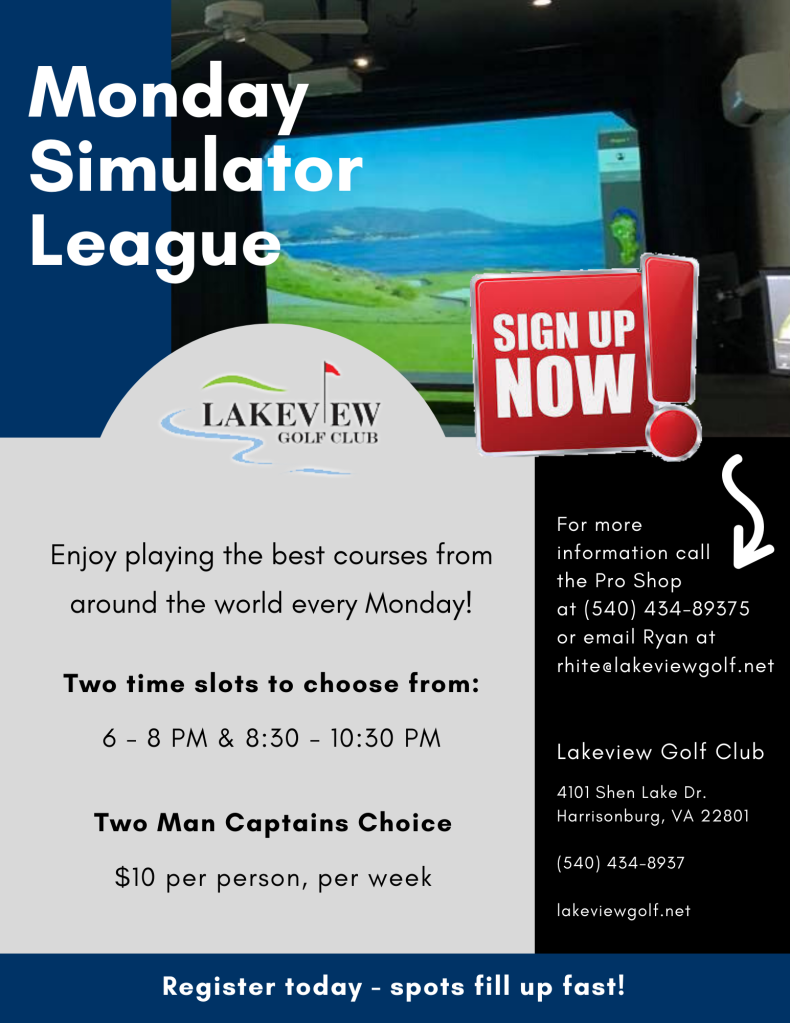 Practice on your own or bring friends and compete against each other! Up to 6 can play together for a single hourly fee ($40/hour) for simulator use.
We have 2 simulator bays. Try it today!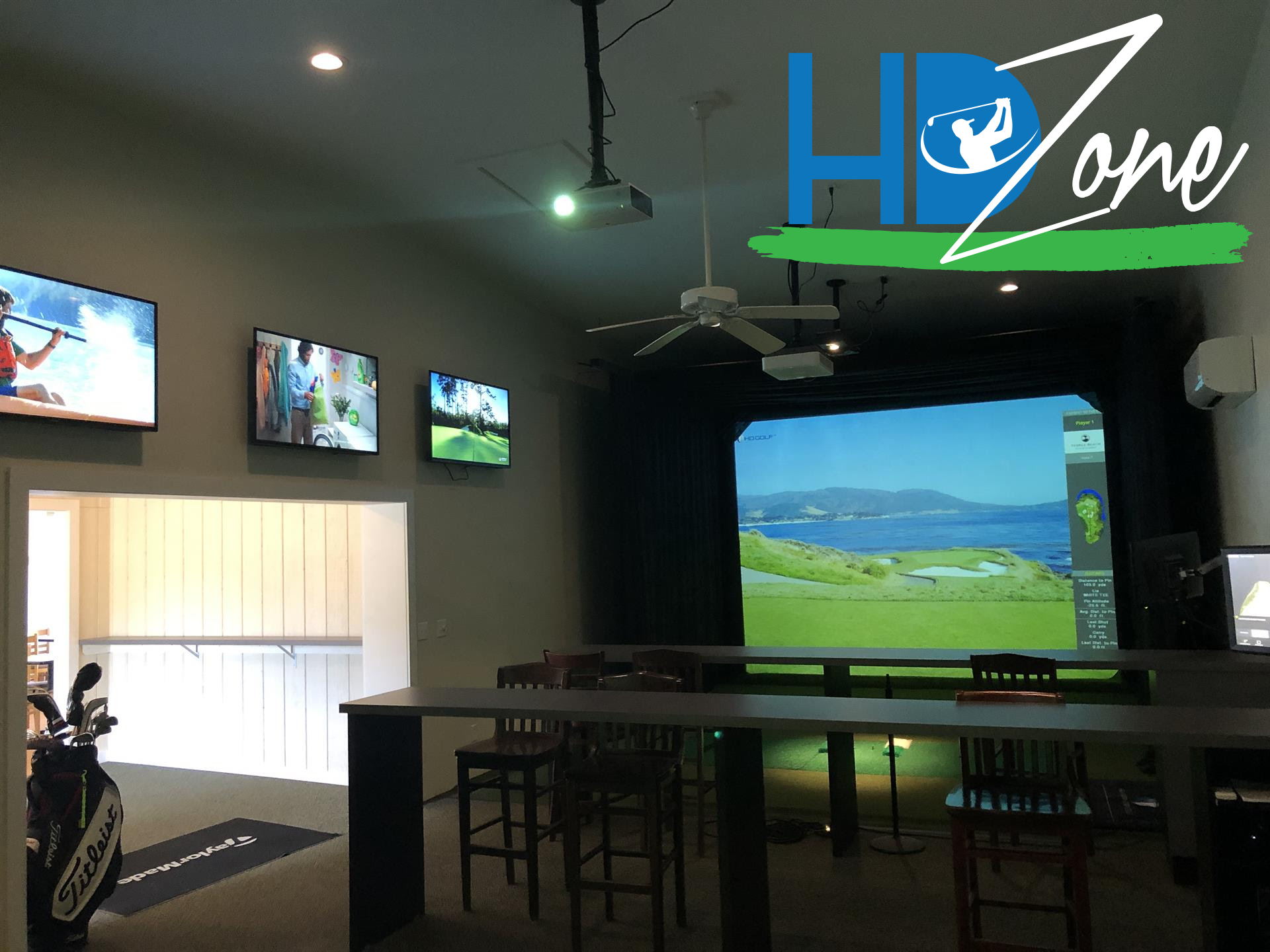 HD Golf™ delivers visually stunning, ON-DEMAND golf, with a level of realism incomparable to any competitive system. Let the screen wrap around and pull you into a golfing environment so vivid, real and engaging, you'll want to apply sunscreen.